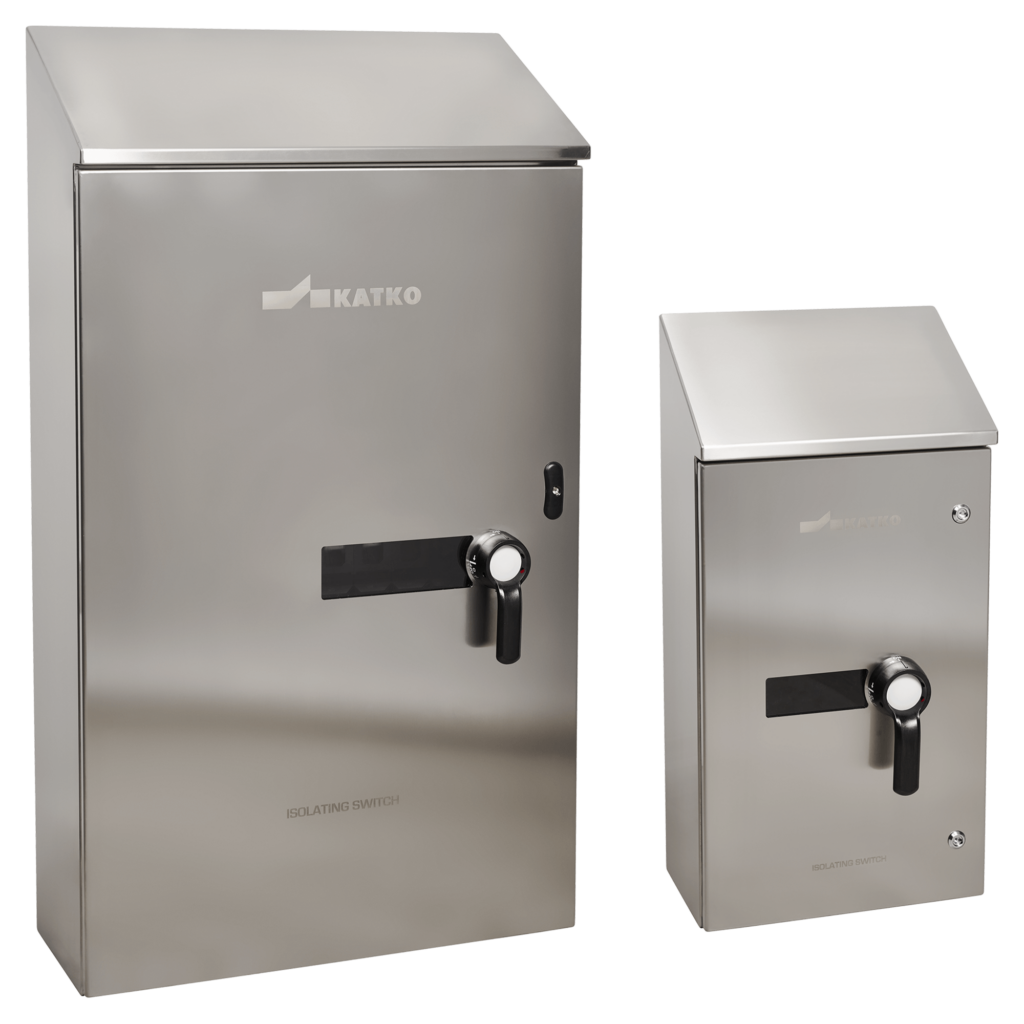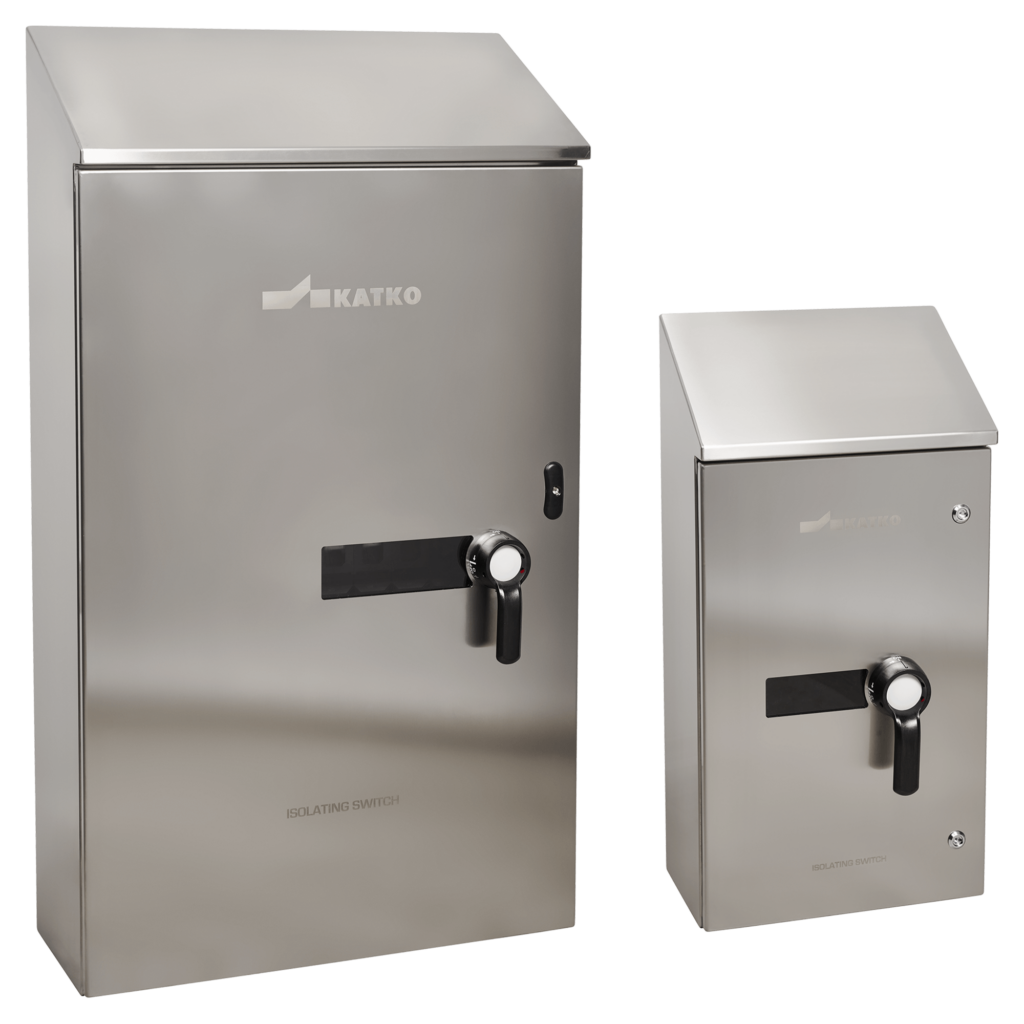 Notatka: Zdjęcie nie przedstawia produktu. Rzeczywisty produkt może się różnić od przedstawionego na zdjęciu.
KER 3200 RA6AVS
Wyłącznik ze stali nierdzewnej KER z widoczną przerwą
IP66; AISI 316 Enclosure types RA6AVS, RA7AVS, RA7BVS, RA10VS
Where hygiene and good protection against corrosion are required
Visual isolating: visual status indication window in enclosure
Padlockable with three locks
Door interlock with defeat mechanism
Tested according to IEC 60947-3
6 and 8-pole versions available
Note! Al-cables cannot be connected directly to switch terminals. For Al-cable connection please use a bi-metal cable connector, available here.
Accessories
Szczegóły produktu
| | |
| --- | --- |
| SKU | KER 3200 RA6AVS |
| AC-21 400/415 V (A) | 200 A |
| AC-21 690 V (A) | 200 A |
| AC-22 400/415 V (A) | 200 A |
| AC-22 690 V (A) | 200 A |
| AC-23 400/415 V (A/kW) | 200 A / 110 kW |
| AC-23 690 V (A/kW) | 200 A / 160 kW |
| EAN | 6419410266243 |
| Kolor | Standard |
| Liczba Pól | 3 |
| Obudowa | RA6AVS |
| Operation | Front-operated |
| Typ obudowy | Stainless Steel with visual indication |
| Typ rozłącznika | Load Break Switch |